A year in New-Zealand
After a year of all kinds adventures, it's time for us to leave the "long white cloud" country. Between surprises and disappointments comes the opportunity to take stock of this van trip in the all blacks country.
Good surprises
WHV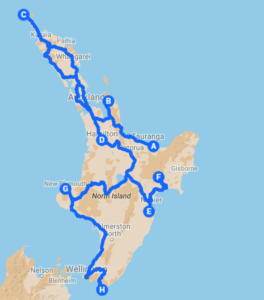 First of all, it's important to point out how welcoming this country is for WHV holders. We are not in the best position to testify it, having made only one WHV so far, but what is certain is that the New Zealand system presents facilities for this visa's holders, as much as administrative point of view as professional. The WHV is in the customs, then we have never faced major difficulties at the administrative level, whether to work as to buy the van or to be issued a tax number. A good boost when you arrive on unknown land.
The country
New Zealand is an absolutely beautiful place, between sea and mountains, all nature lovers can only fall in love. The climate is not necessarily mild, but it's also what makes its beauty. The earth is rich, green, abundant, there are very few pests and no mortal animals, so to speak that it's a small eden still preserved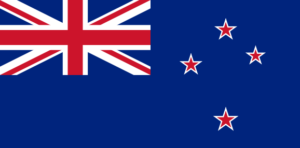 Regarding the inhabitants, it's the Anglo-Saxon mentality that predominates for our greatest happiness, so we almost always felt very welcome. At the level of English language, we will not deceive you it's not easy, remember that most of the inhabitants have Irish, Welsh, Scottish ancestors. Make a mix of these accents add a local slang and some Maoris expressions and you will have a vague idea of ​​what is the fabulous Kiwi's English.
The administrative
We will try to remain objective on the issue, having not been confronted with all forms of the New Zealand administration as a whole. However, it is undeniable that some things work with an almost unrealistic administrative ease in face of our French paperwork habits.
In the examples, after having provided the proofs requested by the bank, we opened our accounts with immediate issue of a blue card ready to use, no need to wait a week that everything is set up or almost, and to justify your income. When we talk about live payment (or delayed), again it's serious, you pay your shopping, your billed amount is debited instantly on your account, as well as for transfers from one account to another in the same bank, the whole thing happens in a few seconds against a few days in France. The withdrawal or payment limits take into account your requests and your balance, i.e. if you want to withdraw 6000$ in cash or pay a 10,000$ car, you can do it as long as the money is on your account in the limit of a maximum amount of 25,000$, not like in France where we must prepare it well in advance and exceptionally change our payment limits or even justify the expense.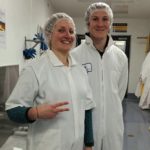 For work it's the same, we were issued a tax number in 3 days after applying for it online with our visa and bank account numbers. We introduced ourselves to companies or employment agencies and after signing a 3-pages contract we were fit to be employed, the payslips are made in only 3 lines. In short, a relief and an administrative facility that feels good.
Small disappointments
The food
There is in New Zealand a particularly high rate of obesity compare of the inhabitants small number. If there are also a lot of sportsmen, the middle people are much less than in Europe. This established fact is due in particular to the overly expensive price of certain healthy foods while it's devilishly easy to feed on "junk food" for very cheap. There are however alternative solutions to overcome this difficulty, to know more about it don't hesitate to consult our article on "the small dishes in vans in NZ".

Maoris
Speaking of locals, it's difficult for us not to refer to the Maoris people. We left with an image in mind the one of the "all blacks", these colossal warriors full of respect and tradition. It was undoubtedly a basic idea rather reductive. The truth we faced when we arrived was, unfortunately, quite different. Our first encounters with the Maoris people particularly marked us in the sense that it's with them that we always had or witnessed altercations. Quite negative for a first approach. Unfortunately the homeless, drugged, alcoholic, aggressive, obese who sleep in a shabby car taking crack or other substances, it was at 90% of the time Maoris people. With a van lifestyle on free public car parks, it's inevitably to be confronted to it at one time or another, especially on the North Island.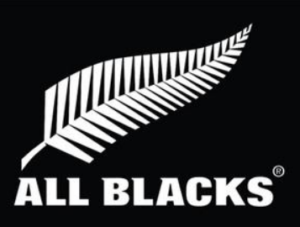 Our greatest regret from New Zealand was to not had the opportunity to be taken as woofers into a Maoris family, so that we could wring the neck of this very negative image we had of this people with traditions yet so wonderful. We had the return of two travelers on this subject who were lucky enough to be welcomed in Maoris families, and who would have missed this for anything in the world, and others for whom the experiences were more nightmarish the some than the others, so stay alert.
Van
After purchasing, transforming and certifying our van as "self-contained", we quickly realized that living and traveling in New Zealand was very simple. Free car parks, public toilets, shower packages in campsites and swimming pools, low-cost campsites, in short, living in a van or in a motorhome is really cultural and therefore easy. Yes but here, the locals are not necessarily very welcoming about young people living in tiny vans. We were more than once badly received, fired, and we took a lot of small derogatory reflections.

But this bitterness is understandable and can be explained very easily. If free car parks are reserved for "self-contained" vehicles, and it's a privilege that locals want to keep for their own vans or motorhomes, there is also a huge abuse on the part of foreign holidaymakers. We have seen it, even if the vans are supposed to be equipped with chemical toilets and that the car park is itself equipped with a dry toilet, people will do their bodily needs outside leaving papers and turds a little everywhere around the free campsites going even to the adjacent neighbors gardens. Add to that rubbish, even when there are bins available, and you will understand that anger can grow and that we are not always welcome as foreign tourists in van.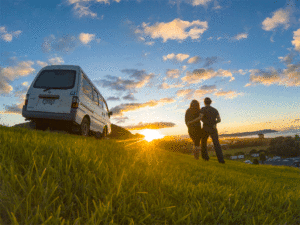 Van life it is also to be exposed to this kind of inconvenience, which is the anger of the locals, but also becoming the target of young aggressive groups wanting to make their own law, or to be the victims of untimely noise nuisances or drunks and drug addicts in need of distraction. Yes, yes, it's a lived experience, especially on weekend evenings. In short, the conclusion is to remain respectful and careful everytime.
Our Conclusion
In conclusion the world is not a long calm river or an utopian place, but I'm sure we would be bored if it was. As everywhere, New Zealand has its lot of idiots, injustices and intolerances but it also has wonders to deliver, a low population rate, a system and a mentality very different from us.
We really loved this country, this year spent on the roads has been rich in experiences, meetings, learning.
It's so good to go and see what's going on somwhere else, just to know that eventually there is something else, that it works just as well, that we are not born in the most wonderful system (even if they keep repeating it to us), that we don't necessarily have the way of life that suits us even if it's the model they sell to us since childhood, and that there is something else that perhaps corresponds to us a little more.


What is better than questioning ourserlves and evolving by trying new things, exposing ourselves out of our comfort zone, meeting new people, listening and learning in a country bursting with a wonderful nature, and where the absence of judgment is a relief, a breath of fresh air that we inhale fully every day with happiness.